Keywing v2 Triple Pack
$17.00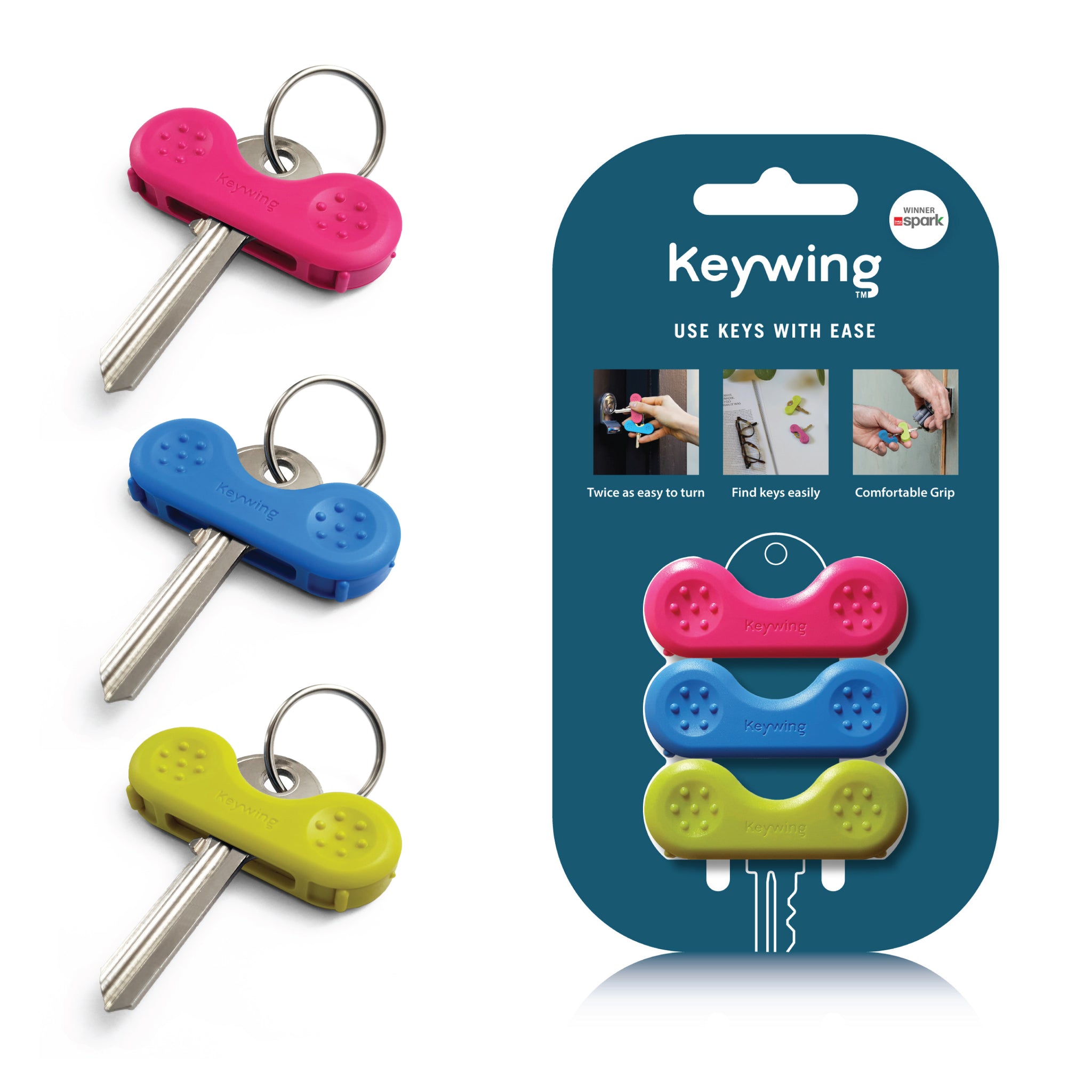 Worldwide Shipping & Money Back Guarantee

The perfect key turner aid for all & essential for anyone with arthritis or weak hands. 
The Keywing attaches on to keys to make them so much easier to find, grip and turn.
Key Features:
Turn Keys with Ease:

 

The Keywing halves the strength required to turn a key giving you

 

pain relief, comfort and safety. 
Grip Keys with Ease:

The comfortable dimpled domes give fingers a firm grip to stop you fumbling & dropping keys. The nylon body provides a 'warm' touch point for cold fingers.

Find Keys with Ease:

The range of vibrant colours remove the daily frustration of guessing 'which key is which' and makes them easy to find around the house.
Try a Keywing and see how much easier keys can be.
Watch how it quickly clips in place here.